Certification Program Details
You will be certified to speak and train any individual or group anywhere in the world utilizing the Your Secret Name curriculum, products and books as outlined in the program.  (You keep 100% of the proceeds, honorariums and income you receive.)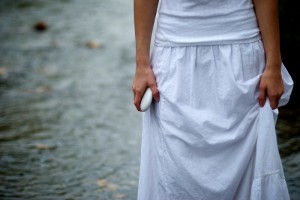 TEACHING CURRICULUM
Your Secret Name Certification Manual which includes everything needed to host a Your Secret Name event of your own.
Pre-Conference Planning
Detailed conference agenda
All conference talks in written form
Seven day e-mail program for use in following up with attendees
Wide array of multi-media tools.
PowerPoint conference presentation
Your Secret Name promotional video
Variety of bumper videos complementing the Your Secret Name message
Rich library of supplemental materials for use as handouts or folder materials.
Your Secret Name test
'Hello My Name Is' worksheet
The Names of God
The Name Change – Leader Guide
The Name Change – Participant Guide
Small Group Bible Study – Participant Guide
Small Group Bible Study – Leader Guide
Psalm to God
'No, I'm Not' narrative
SPECIALIZED COACHING AND TRAINING
Utilizing an international team of experts, we provide 5o plus hours of recorded coaching calls that include mentoring and coaching in sales, speaking, and building your ministry/business.
Your Secret Name history and philosophy
Thorough review of all Your Secret Name content
Sales training – selling tickets, networking techniques, closing skills and more
Utilization of social media for marketing and promotion
Strategies for becoming an effective speaker
Coordinating and planning events
Three videos of past Your Secret Name seminars
Four hours of Your Secret Name conference audio
Fourteen hours of Leadership training
MARKETING TOOLS
Your license to use the Your Secret Name Team Member certified seal on all your marketing materials and website
Listed as a certified speaker on the Your Secret Name website
Your Secret Name posters and postcards (pdf files) customizable for your event
Your Secret Name logos available for your social media (website, Facebook, etc.)
Your Secret Name conference highlight video
PowerPoint presentation for event marketing
PowerPoint presentation for schools
Your Secret Name 700 Club feature story video
Your Secret Name author interview
Pre-Event Agreement
MEMBERSHIP IN THE COMMUNITY
Ongoing support and encouragement from a community of other Independent Your Secret Name Certified Speakers and Trainers to maintain fresh approaches and techniques (via conference calls and a private Facebook group)
Direct access to the Program Director to answer questions and provide support to your specific needs
ADDITIONAL RESOURCES
Opportunity to purchase all of Kary's books at significant discounts, with the potential to resell and keep the proceeds.
Complimentary access to the Your Secret Name Experience Kit.

Four Video Sessions – These sessions (along with included workbook materials) are from the Freedom Conference held in Columbus, Ohio and cover the entire Your Secret Name process.
Complete Set of Audio – Want to listen to the conference on your mp3 player?  Download any or all of the four sessions and take the conference with you wherever you go.
Conference Workbook – Grab a front row seat as the speakers take you through a unique journey to get your Secret Name.
Your Secret Name Study Guide – Want to lead a group of people through a YSN study?  Now you can with the included leader and participant guides.
Bonus Videos – Download and watch the YSN promotional video and Faces video right from your home computer.
———————————
QUESTIONS?  If you would like more information, or want to speak to a Your Secret Name team member to discuss this opportunity, complete our Contact Me form.