Certification
YSN Independent Speaker & Trainer Certification Program
Most of us don't know who we are and the cost is killing us. It's why we suffer from: addictions, broken relationships, blind spots, and just plain mediocre lives.
What if it didn't have to be that way?  What if we understood who we are and the purpose God built into our lives?  It's all possible when we discover our Secret Name.
God is using the message of Your Secret Name to change people's lives forever. Weekly, we hear stories of radical transformation and healing.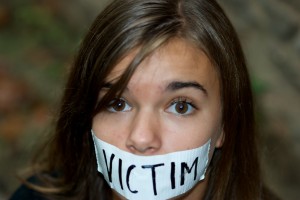 Learn what thousands of people have already experienced at Your Secret Name events:
Major Impact – Attendees leave our events with entirely new perspectives on their lives. They see themselves as important members of God's family with valuable roles to play in His kingdom.
An Encounter With God – Too many Christians see God as distant and removed from their lives. We show them God is intimately aware of who they are and help them engage Him in a deep, personal relationship.
Discover Their True Identity – All people are created in the image of God. However, very few understand who God created them to be. We walk people down the path of discovering their Secret Name and help them realize God's plan for their lives.
Transformed Lives – When individuals see themselves as image bearers of God, they begin to live with renewed purpose and determination.
Your Secret Name has been featured on International TV and radio programs.  We believe God now wants to take this message of hope and transformation to a whole new level through a group of certified speakers and trainers. We are currently investing in a select group of individuals and entrusting them with the Your Secret Name message.
If you're looking for a message that changes people's lives and positively impacts the world around you, consider becoming an Independent Your Secret Name Certified Trainer and Speaker.
Want to see the benefits you get when you join the program?  Click here to find out.
Want to learn more? Listen to what others are saying:
Program Pre-Launch Call #1
[audio:ysncertpre1.mp3]
Program Pre-Launch Call #2
[audio:ysncertpre2.mp3]
(Download instructions: Windows users right click -> save link as. Mac users option plus mouse button.)
Your Secret Name conference highlights: