sexually abused
under
Secret Stories
,
Written
on July 7, 2011
When I first saw the title of your book, Your Secret Name; I thought initially that I really don't need to read this because I already know what my secret name is. So this book lingered in my Kindle Archives unread until…
I realized that just because you know something doesn't mean you walk in it.
Nine years ago, I did a Bible study-Experiencing God by Dr. Blackaby. I was routinely answering one of the questions about who God was in my life when I stopped and thought about my life and how God's redemptive love saved me. I grew up in church and I always loved Jesus, but I didn't receive Him as my Savior until I was 23 years old. One of the issues I struggled with was being sexually abused by my father as a child. I had repressed those memories, until my sister talked to me about it.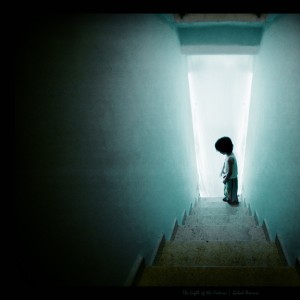 Then I remembered. I was angry at God, my deceased father, myself..I thought why did that have to happened to me,etc. Eventually I came to a place of forgiveness, but it was a long dark depressing journey to get there. When I began writing who God was that day-it started with-
"I He am who loves you. I am He who has restored you. I am all you need. I am He that will never leave you. I am your Hope. I am He who has mendeth your broken heart. I am your victory." Then that still small voice said that "I have changed your name. You will have the confidence and boldness only I can give you. You are a victor, a conqueror. Start seeing yourself as I see you. You are the victorious one-You will always have the victory over your circumstances."
So when I began reading Your Secret Name, I already knew what my name was. However, was I living it? Sometimes I felt like a failure although outwardly I have all the trappings of success-Ivy League education and a well-paying job,etc. But why did I feel like a failure? I was not walking in what God has for me. After reading your book, I was encouraged to embrace the name and to seek His will, and not my own. I know that God has a wonderful plan for me and that He loves me with an everlasting love. The attribute of God that reflects how I see Him has always been Jehovah Nissi.
When I took the Name test on this website, I clicked failure and the new name was Victor.
Thank you for writing this book and sharing your own personal testimony.