Unloved
under
Secret Stories
,
Written
on December 6, 2010
I find it completely fascinating to watch God work throughout my life the last few weeks. I have been struggling with various things- one of them being the masks that I (and most people) tend to wear. I was having this conversation the other day with a friend that I don't want to wear a mask at church- or in life. Next thing I know- God is working through circumstances to show me that masks (aka labels) have often been controlling my life and affecting who I *think* I am.
Last weekend we had a Ladies Event at church and the lady who spoke shared with us the damage labels can do to a person and how when we truly come to accept Christ's love and mercy in our lives we gain new labels of who Christ says we are. Just very needed at the time.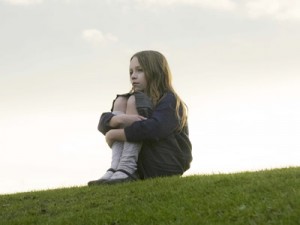 Then, this weekend, while at my parents' house for Thanksgiving I spent some time reading a book that I ran across in the local Christian bookstore (Cedar Springs). The name of the book- Your Secret Name by Kary Oberbrunner. It dealt along the same vein- Names are powerful things- parents spend hours/days/weeks/months poring over names for their future children. Many times the name is picked by how it all sounds together but still other times names are chosen based on their meaning. We have given names- names that we have gained through our circumstances, through our choices. We also have Secret names- the names that God whispers to us that tell us who we REALLY are.
This book was very timely- and in fact, I actually dealt with this exact issue while I was reading the book. My given name was unloved, unworthy of love (not from my parents- I have always felt loved with them). This has been something that I have been struggling with quite some time- when I finished reading the book- I knew my secret name- and it goes back to my favorite verse- Zephaniah 3:17- I am "Delighted In". I know that I am loved, and am worthy of love.
I would encourage everyone to read this book and recognize your Given Name(s) and then rest in your Secret Names… –Tami Grandi