Slut
under
Written
on September 8, 2010
The first time I was called a slut I was 12. 
I am not sure why they called me that. I wasn't flirtatious and I still looked like a little girl.  At 14 my sister called me a whore because some boy like me instead of her.  But I stayed pure.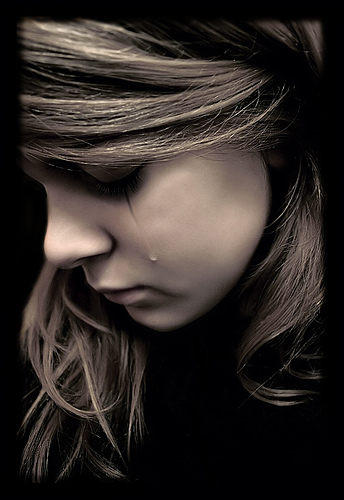 At 20 I married my husband and I were both virgins. But those names would not go away. I always wondered if that was what I really was. Then one day a few years later, something horrible happened. 
I blamed myself. 
I felt what everyone was saying about me was true.  After all if I wasn't a slut and a whore, it would never have happened to me.  I never told anyone for 7 years. When I did finally tell, my husband was wonderful. However, our pastor didn't believe me. Even though the man who victimized me had victimized others.  He told me I was to blame.
They ostracized our family. 
I lost all of my friends.
Even my sister said, "She is just my sister, but you are my pastor."
The rejection was horrific. We finally moved away from the small town.  Yet, the Lord was faithful. I began working for a ministry that helped to heal me.  Yet, my self-esteem sank.  I could not trust people. I kept men and women at arms length. I felt betrayed that God would allow such a horrible thing to happen to me. I kept him at arms length.
But He refused to let me go. He sent wonderful people into my life.  He slowly drew me back to Him.
Then tonight I discovered, I was never a slut and never a whore. These were lies. That is not who I am. Christ knows who I am. He gave me the name Beloved. The test gave me the name Washed. 
I am His Beloved and He has Washed me from from the filth I thought was me. He has known all along that was never me. 
He knew.  He loved me, even when I didn't believe He loved me. I am no longer a victim. I am no longer in prison. He knows my name. He knows my heart. He knows who and what I am…clean and loved.