abandoned by mother
under
Secret Stories
,
Written
on October 15, 2010
Wow!  What a powerful book.  I want to thank you for sharing your journey, thoughts & what God has taught you.  I am blown away at the hope and encouragement I've received!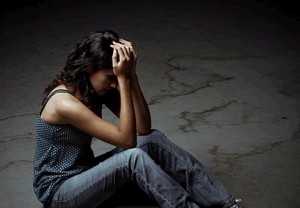 One of the most prevelant names I have taken on in my life is "ABANDONED".  My Mom left our family when I was 8 years old and the pain of that and what followed shapes who I am a great deal.  My journey of healing began 13 years ago and still continues. 
At 40, after reading your book, I realize how I continue to hold onto that name at times.  As I read Isaiah 49:15, I cried: 
Though she may forget, I will not forget you.
El Roi.  The God who sees me.
There is much to process.  I am currently battling through some anxieties and the timing of my reading this is God's.  I can't thank you enough.  Your vulnerability throughout the book will touch many lives.  We have been doing this book as a study here in Dublin.  It's been a blessing to many of the women.
May God continue to bless you through your ministry!  Thank-you for blessing me.