ABANDONED
under
Written
on August 13, 2010
God has been after me, trying to give me my name for so long, but I've been too stubborn. Instead I've clung to unsatisfying  names that others bestow upon me or that I grasp at on my own. I've tried to run from those names, but without my TRUE name to replace them, I always return.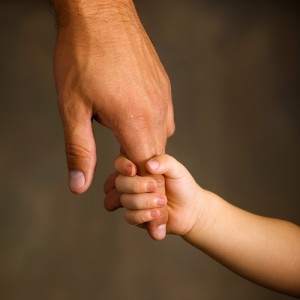 These names are the faults, shortcomings, and failures that others see in me and the failure, inadequacies, and struggles that I try to hide and cover. Complaining, self-loathing, depressed, afraid, angry, mean, failure, trash. All of these, and so many more that I'm not yet brave enough to share here. It's better to have a horrible identity, than no identity at all. But these names don't offer healing.
Through a question in the middle of the night, a postcard in a bookstore, a facebook connection, and a gracious gesture from a person that I have never met, but I am honored to know even the least bit now, I am seeing how God has been pursuing me with this for so long. I have a name, my TRUE name.
I am hesitant to say I know it, although I believe I do. It is beautiful, but if I try to look at it from the perspective of what I am capable of doing on my own, it is daunting. Only through God's gracious gift of His Son and His continuing work and strength in a person so fallen, will I ever truly be able to embody this beautiful name: REDEEMED.
Did you ever look at all of the meanings of the word redeem? To buy or pay off; to buy back; to recover by payment; to exchange for money or goods; to discharge or fulfill (a promise); make amends for, offset; to obtain the release or restoration of, as from captivity, by paying a ransom.
Do you know what the opposite of REDEEMED is?
ABANDONED.
If any of you know me, truly know me, you know that I have felt abandoned and have been abandoned in various ways. I have felt the weight of that abandonment. For a long time it led me to question whether or not God really cared for me at all. I truly believed that God existed. I believed wholeheartedly that God loved other people. But, somehow, that God simply couldn't love me, not if He really knew me the way everyone insisted He did.
If He knew my facade, maybe He could love me, but not if He truly knew all of the dirt. Then during my first semester of sophomore year, while in my Exploring the Bible class, God allowed me to hear. I didn't learn His name for me that day, but I did find my name for Him.
Genesis 16:13- "You are the God who sees me."
In the desert, alone, running away after being mistreated by her master for bragging up the fact that she was pregnant, God met Hagar. He saw her. He knew what she had done, He knew what Sarai had done, He knew that she was pregnant and not with the child He had promised Abram. But He SAW her. He comforted her and promised that her son would also become a father of a nation.
He saw her. He knew her. He comforted her. EL ROI- the God who sees me.This name impacted me so much that I now wear this reminder permanently in black ink on my wrist.
I have my name for God. I have His name for me. It is a large name to live up to. In fact, there is no way to embody that name on my own. God is the only one capable of getting me there and I know it's going to be a long and hard journey.
Thank you, to everyone that God has been using in my life, and continues to use in my life, to bring me to the place of knowing my SECRET NAME.
Some of this might be confusing to some of you. I had never thought of such a thing as a secret name before, even though it's mentioned in the Bible. Not to mention the fact that I've been trying to carve out a name for myself for years, not knowing the whole time I was merely seeking something to fill the gap that was meant for true name.
Anyway, this might clear a little bit up and maybe, if you don't already know God's name for you, begin the journey of finding it. 🙂 www.yoursecretname.com