under
Secret Stories
,
Written
on June 14, 2011
Something happened today that I don't know if I'll be able to type out or not, but I will try. The kids are running around, screaming, but I need to attempt to get this down. I was prompted to finish a free kindle book I'd downloaded some time ago (last year maybe?). I tried and tried to get through it, and though it was super interesting, i just couldn't. Frequent interruptions, you name it – no matter how hard I tried I couldn't get past 50%.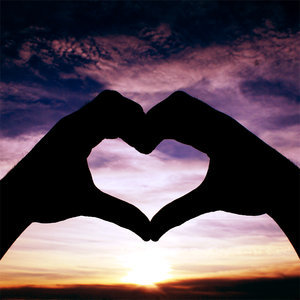 I picked back up yesterday and finished today. It was about finding your secret name. The one God has given everyone. I really wasn't sure I had one…but I kept reading. About 75% in, the word, "love" was whispered to me. I was just amazed. Could that be my secret name? At first I doubted. Finally, I accepted and went with what was whispered to me. Maybe it was. I let it sink in. That is what God has been working on with me, so it made sense…but I just thought it would be an actual name.
I was so happy with my name never the less! A name picked out by God! After hearing for years and years about secret names, I finally had one. I sat in shock for quite some time, just feeling God's love. I read the rest of the book and found out about the responsibility of having to walk in your new name. This was huge, considering God had been working on my heart for so long … trying to take my heart of stone and make it a heart of flesh and then to be given the responsibility of having to actually walk the walk…to love. Oh, it was all good in theory. Now though, it was time to ask for God's love to work through me.
What was once impossible was now being asked of me. Honestly though, I still doubted. Did I really hear right? Was that my name? Love? could that be it? I even took out my bible…opened it and turned to nothing that made sense. Opened my pink, "real" bible, and turned to "do not test the Lord your God" (in Luke, I believe). I knew then to stop doubting, stop asking for confirmation and just believe. Just believe in His love.
I finished my time with Him, as nap time was over, feeling immensely loved and held.
A little bit later, I was washing dishes, looking out the window and a completely random name ( I guess???? wasn't sure what it was???) came to mind. Phillina. I didn't know what it was or meant. Not even how to spell it. Phillina? Fillina? I just knew it meant something…or so it felt like. I went to the computer and googled it…the spelling i typed in automatically was Phillina. It came back as a very, very rare name…but it was listed as Greek, and get this, the meaning is, "lover of mankind" or "loving", depending on the website.
I nearly fell over – except i was sitting. I knew for sure, that was my name. Phillina. I started crying. It's so beautiful…and I never saw it coming. I sat there, aware that I was in the presence of Jesus, but unable to do much more than smile through my tears. I couldn't even find the words to pray. i can't wait to wear my name, like it says in the bible. I guess my question was answered…and how.
---