under
Secret Stories
,
Written
on December 27, 2010
I just finished reading Your Secret Name this morning (12/27).  I found the book interesting but did not feel particularly moved by it in any way. 
As I neared the end of the book I began to ask God in my prayers to reveal my secret name to me.  Still I finished the book wondering.  I took the test on line and could not really relate strongly to any of the given names…still wondering.  So I decided to click the "stories" tab.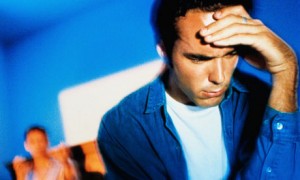 My husband is depressed.  He hides it well and escapes it daily with habits that are not healthy for him.  He goes up and down with his moods but no one would ever guess he is depressed.  Saddest of all, he does not know Jesus. I am the only saved soul in my family, newly baptized this Fall.  After years of being a loyal Catholic and very comfortable in my faith, I am now searching deeper everyday to know Jesus.
It is a new life for me, one I want desperately to share with my family.  A few weeks ago I met with my Pastor's wife to discuss how my role as a wife could change to make my husband happier and more complete.  I want to learn what God intends for me to be a s a wife and have been struggling with changing my habits and desires to create a better marriage.
I think one of the Secret Stories has shed light on my Secret Name.  Maybe I am Hope.  Hope for my marriage, my husband, my family and most of all Hope for me to hear God's will and live it.
---